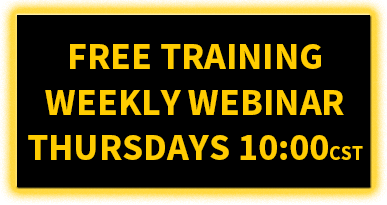 InfoChip offers a variety of training services including on-site, web-based and classroom-led training. We encourage our customers to attend our free, weekly web-based training every Thursday at 10:00am CST:
Join here: www.join.me/infochipsupport
See Past Webinars on our YouTube Playlist: Webinars
Thursday, March 29
Open Q&A
Thursday, April 5
Creating Customers and Logins & Open Q&A
Thursday, April 12
Creating and Managing Forms
Thursday, April 19
Using the TSL with the Android App
Thursday, April 26
Open Q&A
Thursday, May 3
Working with Prefills/Asset Templates
Thursday, May 10
Single Asset vs. Multi Asset Create on Desktop w/ Test Bench
Thursday, May 17
Working with Reports, Scheduled Emails
Thursday, May 24
Open Q&A
Thursday, May 31
Basic Training on IC Mobile Apps: Adding Assets/Performing Inspections (Android)
Thursday, June 7
Administering InfoChip: Admin/Maintenance Options at a Glance
Thursday, June 14
Reorder (Setup and Use by Customers)
Thursday, June 21
Data Import using the Desktop Importer Tool
Thursday, June 28
Open Q&A
Professional Services
InfoChip also offers professional development services for custom features and reporting. Learn more by speaking with your Account Manager.